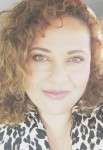 According to the U.S. Department of State and its 2009 Trafficking in Persons Report, the major forms human trafficking occurring around the world includes the categories of forced labor, bonded labor, debt bondage among migrant laborers, involuntary domestic servitude, forced child labor, child soldiers, sex trafficking, and child sex trafficking.
The United States is a destination for thousands of men, women, and children trafficked largely from Mexico and East Asia, as well as countries in South Asia, Central America, Africa, and Europe, for the purposes of sexual and labor exploitation; many of them, are victims of fraudulent offers of employment. But this crime is also perpetrated among an unknown number of American citizens and legal residents who are trafficked within the country, primarily for sexual servitude.
Human trafficking, a form of modern-day slavery is a global growing illicit industry and California is not exempt. In such context, identifying and protecting victims of trafficking, raising awareness about the problem as well as promoting tougher legislation is a challenge that California Against Slavery (CAS) has made its own.
«Human trafficking is a criminal business that profits from enslaving people for sexual servitude and forced labor. It is flourishing in California because the law is weak,» said Daphne Phung, executive director of California Against Slavery.
CAS is calling Californians to support stronger laws against human trafficking and to join them in Sacramento, at a State Capitol rally on June 28th.
«There is an urgent need for laws that would provide stiffer measures to stop traffickers, better protection for human trafficking victims, and greater funding for organizations that serve human trafficking victims. We are calling all Californians to speak up at the rally. Let's make a big deal of a big issue.»
The rally will start at Raley Field at 9:45 a.m. on June 28, 2010. The group will march to the State Capitol West Steps at 10 a.m. The protest will feature speakers, musical performances, and visits to the offices of California legislators.
CAS is promoting a ballot initiative to strengthen human trafficking laws and increase trafficking victims' rights. They need your help to collect 600,000 signatures by June 15, 2010.
For more info:
Please visit the California Against Slavery site
Please download, sign & send the ballot petition.
http://www.californiaagainstslavery.org/volunteer/sign-petition/
or directly Contact:
Daphne Phung
Executive Director and Founder of California Against Slavery
info@californiaagainstslavery.org
(510) 473-7283
http://www.CaliforniaAgainstSlavery.org
California Against Slavery
P.O. Box 7057
Fremont, CA 94537