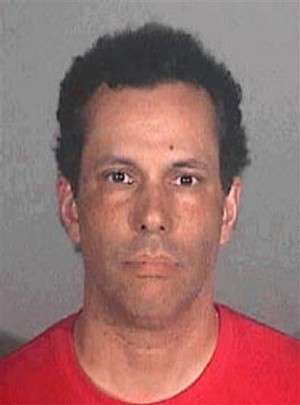 Santa Monica police were tipped off to a former TV chef soliciting homeless people to murder his wife for money. The information was brought to their attention by the very transients the chef, Juan-Carlos Cruz, tried to hire. This story is printed by the Los Angeles Times here.
The most relevant part of this story is not the fact that the suspect is a chef, or a minor celebrity, or even that he tried to hire homeless people as hit men. It's true significance is revealed in KTLA's interview with Sgt. Jay Trisler of the Santa Monica Police Department.
«We're very fortunate that we have a relationship and a rapport with some of the homeless,» said Trisler. The Santa Monica Police Department has built up a relationship of trust with the local transient population. Its nature stands in stark contrast to the antagonistic interactions that characterize most neighboring cities' police force and homeless population. In most cases, homeless people will do their best to avoid contact with the police for fear of being driven out of the city.
These kinds of outreach initiatives work with many different aspects of law enforcement. Gang rehabilitation centers like Homeboy Industries in East Los Angeles foster positive relationships between ex-gang members, their communities, and their local police. Positive alliances help both sides.
Arizona SB 1070
This aspect of law enforcement is especially important in light of Arizona's SB 1070. Many police chiefs have complained that the law will discourage immigrant communities from interacting positively with police for fear of exposing their friends, families, or neighbors to a legal status microscope.
If the law was designed to solely target the criminal element of undocumented immigrants, as some of its supporters claim, the relationship with police may have been salvageable. Such a law would not have needed to go beyond those that exist in many cities that require immigration checks for suspected felons (apologies for the old article but the law has been around since 1989) or convicted criminals. However SB 1070 makes even getting pulled over for a busted tail light or having a neighbor complain about a loud dog something that can destroy lives.
The KTLA story provides a stark anecdote of what can happen when relations between police and their communities sour; be they middle class, working class, immigrant, or homeless populations. Had it not been for the positive rapport with transients, a man may have been murdered in Santa Monica.
Visitas de hoy a esta página: 156
Ultima hora 1
Hispanic L.A. últimos 30 días: 678908