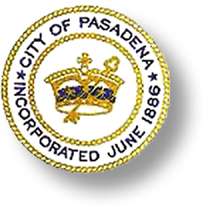 The Pasadena City Council voted 5-2 on Monday (5/17/2010) night to officially denounce the controversial Arizona immigration law. The council showed its support of a letter submitted by Mayor Gordon of Phoenix, AZ calling for denunciation of SB 1070.
A second resolution, calling for the federal government and Congress to act on the issue of immigration was passed unanimously by all members in attendance.
The 5 council members supporting the statement were led by Councilman Victor Gordo, who introduced the motion. Before public comments, Gordo argued that if immigration was taken out of the equation, SB 1070 simply requires Latino American citizens and legal residents to carry documentation of residency or risk arrest if they have a run-in with Police and this is unacceptable.
As previous articles here have tried to show, amendments to SB 1070 have made even violations of municipal codes grounds for questioning resident status. These include even skateboarding on school property or the degree of tint in a car window. Councilman Gordo told an anecdote about how he was pulled while driving his employer's car once because someone had stolen the label tags. On that day he had forgotten his license at home and was therefore fined. Gordo pointed out that if that had happened in Arizona under SB 1070 he could have been arrested simply because his appearance and name suggest «reasonable suspicion».
Councilman Madison also supported the motion, giving a list of four reasons why the issue was within the scope of the City Council. Pasadena is home to many Latinos who may be affected by this law if they travel to Arizona. Furthermore, the debate is an issue of local control vs. state control vs. federal control of law enforcement; something all cities have a vested interest in. Also, Phoenix Mayor Gordon's letter was addressed to the Conference of Mayors, including Pasadena Mayor William Bogaard. Lastly, Councilman Madison considered it the duty of the council to act in opposition to something they consider evil, as implied by the famous quote by Edmund Burke.
The opposing votes for the first motion were led by Councilwoman Margaret McAustin. While she and Councilman Tornek made it clear that they did not support Arizona's SB 1070, they opposed the resolution based on the feeling that it intruded on the sovereignty of Arizona and went beyond the scope of the city council because it did not deal with national legislation, as previous boycotts and denunciations had. This was the reasoning for the second resolution calling for immigration reform. It was something all council members could agree upon as being within their operational zone.
A total of 40 members of the public signed up to speak about this issue at the meeting. This led Mayor Bogaard to suggest limiting each presenters speaking time to 90 seconds instead of the traditional 3 minutes. This was met with mostly negative reaction by the crowd in the council chamber, which was filled to capacity (no standees allowed) and had a large group of people watching on the monitors outside.
Published first in The Examiner.